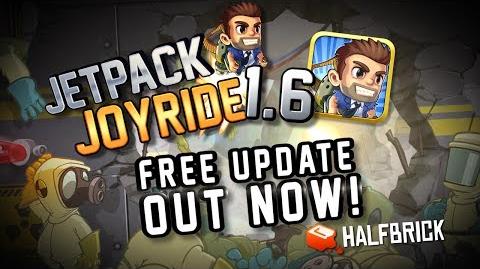 Legitimate Research is the laboratory Barry runs through. They are responsible for inventing all of the vehicles, gadgets, jetpacks, and probably the clothing. They are also assumed to have created the mysterious floating coins (this is very likely).
Legitimacy
Edit
The name suggests they are trying to hide the fact that they are not legitimate. This is quite obvious when you take into account all the references. The Bad As Hog is a reference to the Terminator franchise and the Gravity Suit is a reference to Gravity Guy. However, a scientist can be seen doing "legitimate research" in the video above. However (again) there are some notes containing the word "steal" on the blueprints for the Strong Arm Machine (S.A.M).
When Barry Steakfries goes on a wall smashing and coin collecting rampage, the scientists don't even notice him until he uses a vehicle or a jetpack that scares scientists. They don't even try to stop him themselves. While they do activate lasers, zappers, and missiles, they don't do anything else except run away. Even after 1000 of Barry's runs they don't think to try to prevent him from starting again. The scientists wear hazmat suits and hazmat helmets, which are available for purchase in The Stash.
In the loading screen, it sometimes says "performing legitimate research..."
Despite trying to be secret, their laboratory is advertised heavily.
Online users claim that the end of the lab is at 30,000 meters, due to the fact that there is an impassable wall of obstacles that appear at that point.
Community content is available under
CC-BY-SA
unless otherwise noted.